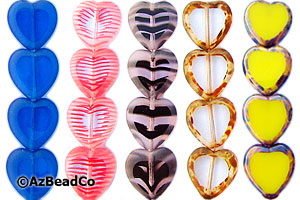 Hand Cut Czech Glass - 15mm Beveled Hearts.
Our Beveled Hearts are approximately 15mm (about 9/16 inch) wide, and there are 20 Beads per strand. Order multiple strands and you will receive a discount. You may mix and match different strands and still receive the discount.
Please Note: All sizes are in millimeters. Images are not actual size. Please refer to a caliper for a better idea of actual size.